Diaper Genie Reviews – Why We Love It?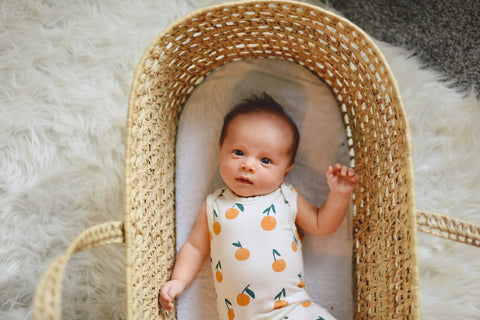 When it comes to diaper pails, it's Diaper Genie that comes to mind first.
The Diaper Genie trademark was registered in the early nineties. Now it has been on the market for about 30 years. The invention of the Diaper Genie has simplified the disposal of diapers.
With the implementation of waste sorting, Diaper Genie has come into millions of families and helped new parents deal with the soiled diapers.
During the past 30 years, Diaper Genie has come up with several Diaper Genie editions: Diaper Genie mini, Diaper Genie Ⅱ, Diaper Genie Elite, Diaper Genie Essentials, Diaper Genie Expressions, and Diaper Genie Complete.
Why are Diaper Genies so popular? Should I buy a Diaper Genie? Are there any shortcomings? Lionpapa will answer your questions one by one in this blog.

Different Diaper Genies
In the beginning, Diaper Genie was not as big as what is on the market today. And it required you to open the lid with your hands.
With time going by, Diaper Genies are designed to be taller and taller, allowing you to empty Diaper Genie less. Moreover, the design of the pedal has simplified the process of throwing layers into the diaper pail. No need to touch the pail with your hands, the new version of Diaper Genie makes it more hygienic.
Now, only Diaper Genie Complete is on the market.

Who is Diaper Genie designed for?
Different from daily waste, the soiled diapers contain the baby's feces. It stinks within minutes. If you treat the used diapers in an ordinary way, they will smell up your apartment and the yard before the trash truck comes.
It is Diaper Genie's destiny to help new parents cope with the stinky diapers in the context of waste sorting. And handling dirty diapers leaves your baby in clean surroundings.

Features of Diaper Genie Complete
Diaper Genie Complete is known as the all-in-one diaper pail.
Built-in odor-controlling antimicrobial, Diaper Genie Complete makes changing dirty diapers a breeze.
Better than other diaper pails, there are the 7-layer refills, double air-tite clumps, and carbon filters that contribute to sealing the smell of baby feces.
I have to mention that Diaper Genie can greatly reduce your trips to the trash can. You will have more time to stay with your lovely baby.

Cons of Diaper Genie
However, there is no perfect product. Although Diaper Genie's 7-layer odor lock refill helps to keep the nursery smelling fresh, it is much more expensive than traditional trash bags. Also, garbage bags are not compatible with Diaper Genie.
A 4-pack Diaper Genie bag refill is priced at $18.49. When emptying the Diaper Genie pail, you will have to tie knots. It means a part of the film is to waste. Even if you make full use of every inch of the cartridge, it won't last more than 1 month. Some customers even run out of 1 pack for 2 weeks. Then that's a lot of money.
Now, you may wonder, "Are there any generic Diaper Genie refills?" Lionpapa Diaper Genie generic refills are very popular with customers.
Lionpapa's Diaper Genie refills alternative is made with 11 layers of EVON materials. They are as strong as the original Diaper Genie refills.
For the price, Lionpapa's alternative Diaper Genie refills cost no more than 70% of the name brand. If you stock it on discount days, the price can be lower than 55% of the original bags.