How to complete shopping in lionpapa?
We will introduce here how to complete shopping in lionpapa.
1. When you have selected your favorite product in lionpapa, go to the details page and click the "BUY IT NOW" button.
2.Then you will enter the page to fill in the email and address information.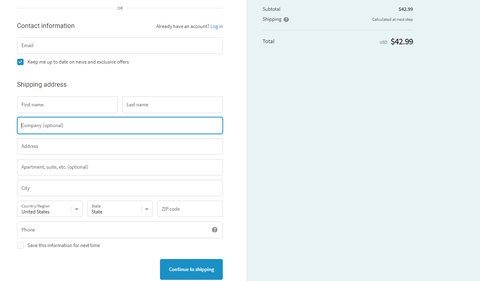 3.After click "continue to shipping", you will enter the shipping method page.
4.After choosing the shipping method, click "continue to payment" button to enter the next page.
5.Then click the "complete order" button, you will enter paypal sign in page and sign in to paypal and complete the payment.