Diaper Buying Guide: How Many Diapers Does a Baby Use?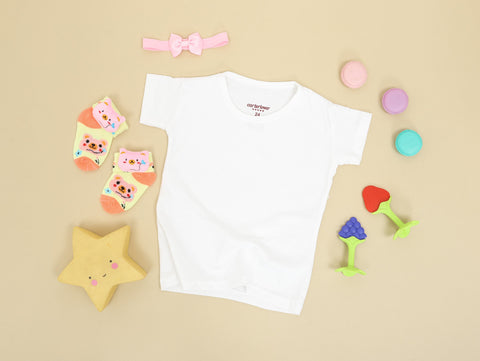 How many diapers does a baby use in childhood?
Reality has shown that a baby may use over 3,000 diapers in the first year. The used diapers can pile up.
However, there are diapers in different sizes that fit babies at different weights. How many diapers should you buy in advance and when to try the next size up?
As a new parent, you may want to buy all cute baby products. But what your baby really needs and what meets your baby's needs are the most important.
Lionpapa has listed the precautions of diapers for new parents like you. Let's read it to know how many diapers you need to prepare.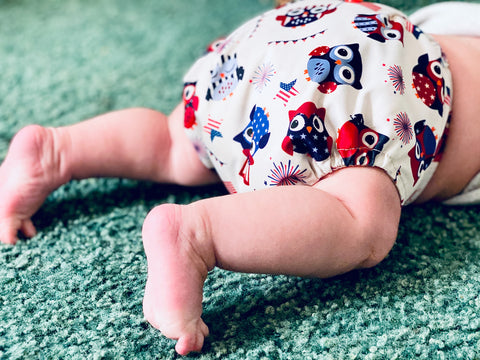 Frequency of diaper changes
Generally speaking, you should change your baby's diaper after every bowel movement or every 2 to 3 hours.
A newborn may need more than 12 diapers per day, but with your baby growing up, the frequency of bowel movements will drop. And the interval of diaper change will prolong.
It's not recommended to change diapers less frequently to reduce diaper use, because the baby waste will keep irritating your baby's delicate skin and it often leads to diaper rash.
(If you want to know more about diaper rash, read our blog: what is diaper rash.)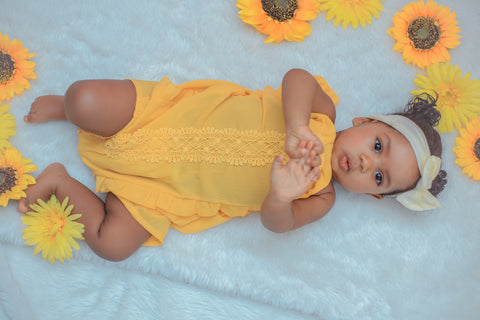 Diaper size buying guide
For diapers, you need to buy those made in comfortable materials and fit your baby's weight.
If the diaper is small for your baby, it will make your baby uncomfortable; 
But if you wear a big diaper for a newborn baby, the baby waste will leak. 
Sizing up
A suitable diaper should be neither too tight nor too loose for your baby. There should be two fingers between the diaper waistband and the stomach, and one finger between the elastic and the baby's leg.
If you feel difficult to put your finger into the gaps, consider changing into diapers in the next size up. You can also decide the size of diapers according to your baby's weight.
Here is the suggested number of diapers in different sizes.
Preemie: If your baby is premature and less than 6 pounds, purchase premature diapers.
Newborn: Newborn diapers are suitable for babies weights up to 10 pounds. In the first few weeks, baby poops often and will use 8 to 12 diapers per day.
As baby grows quickly in the first month, only buy 2-3 packages or 1-2 boxes of newborn diapers.

Size 1: When your baby is between 8 and 14 lbs, pick the size 1 diaper. Your baby will be in the size 1 diaper for about 3 months and use 8 to 10 diapers every day.
Size 2: Consider changing into size 2 diapers when your baby is more than 12 lbs and less than 14 lbs. Usually, your baby uses no more than 9 diapers per day.
Size 3: Diapers in size 3 are for babies 16 to 28 lbs. Now, your baby grows more slowly than before. Babies usually stay in size 3 diapers for more than a year.
Size 4: You can change into size 4 diapers when your baby is up to 22 lbs. 
Boy vs girl
A lot of parents find that boys urinate more often than girls. As such, male babies are likely to use more diapers than female babies.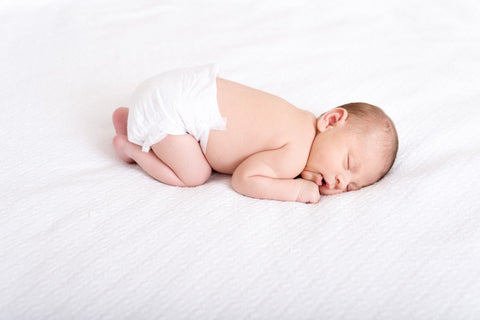 How to stockpile diapers for your unborn baby?
There is a common misconception that new parents stockpile too many newborn diapers. But if you calculate it, your baby only needs about 300 newborn diapers at the maximum.
So, 2 to 3 packs of the newborn diaper are enough for a newborn. In addition, babies grow at different rates. When changing into a new size diaper, never stockpile too many packs. It's recommended to buy only 2 or 3 packs at a time.
And too many diapers also take up a lot of space.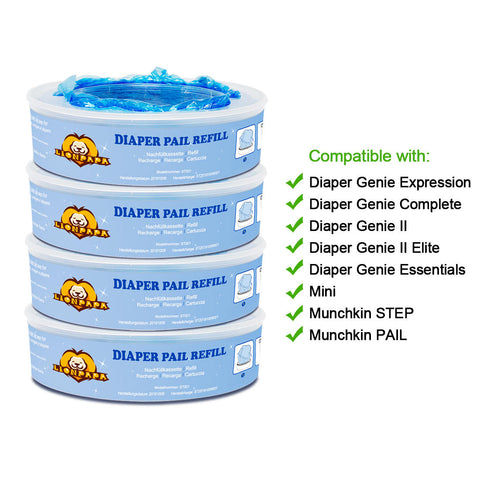 With too many diapers used every day, where to store the soiled diapers can be a challenge. It requires you to not only keep your home fresh, but also separate garbage into groups.
Diaper Genie should be a necessity for families with babies. Diaper Genie is designed to seal the odors of soiled diapers.
Don't regard Diaper Genie as a luxury. While the original Diaper Genie refills are not cheap,
Lionpapa's generic Diaper Genie refills
are the best cheap alternative to Diaper Genie refills. They are highly praised by customers and cost less than 70% of the original refills.